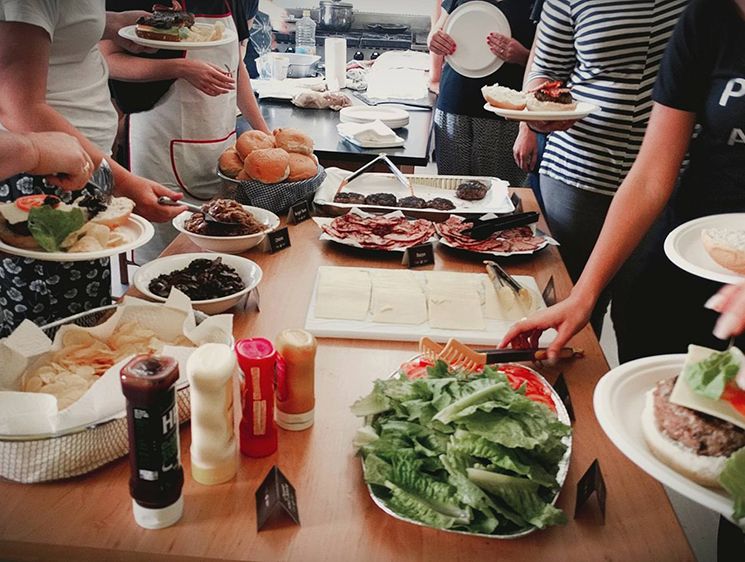 10/08/2018 by Yellow, Discover Local 0 Comments
Showing-off our cooking skills
Showing-off our Jamie Oliver cooking skills
- September 2017
It never gets boring working at Yellow. Every now and then there is an upcoming in-house event for which to look forward to. It feels like coming to work but within an ambience of a social club where everyone gets to meet and share their everyday lives on a daily basis.

Caring for each other is natural within the Yellow premises and we express this sentiment best through food. Every now and then each department shows off their culinary talents and prepares a meal for the rest of the Company. We have a well-equipped kitchen in our chill-out area so any recipe imagined has no limits!

The department that cooks takes care of setting up the table covers and anything that's needed to make sure that a full lunch service is given to the other colleagues. This sort of activity serves as a short team building event whereby every person in the department agrees on a recipe to cook and the working method together to provide a high level of food creativity. This recurring event has instilled a bit the sense of competition in each one of us, which is making this activity always more and more interesting!
Feed